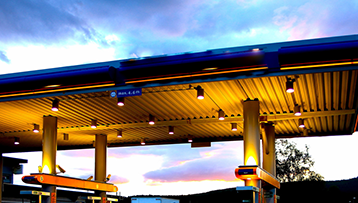 OUR MISSION – to be the most Customer oriented and professional service Company in petroleum equipment business.
Since 1994 we were working as Cosmica Ltd. service division.
Cosmica Servisas Ltd. established 22 December 1999 in Kaunas city. In year 2000 established service branch in Vilnius city and in year 2002 in Klaipeda city.
Cosmica Servisas Ltd. certified EN ISO 9001 in year 2000, in year 2002 became PEI (Petroleum Equipment Institute) member.
Cosmica Servisas Ltd. is fully certified to carry work in petrol and LPG stations.
Our business cover Lithuania, Latvia, Russia.
In Latvia, Riga city is operating Cosmica Latvia Ltd.
Our Customers are Major Oil Companies ( MOC ) as STATOIL, LUKOIL, NESTE, ORLEN, and local companies.